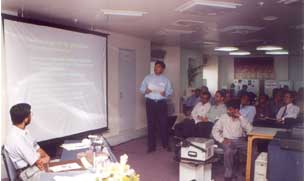 M.D. Vibrandt giving a presentation on "Technology Up gradation in Vegetable Oil Industry" during a
National Seminar organized by Solvent Extractors' Association of India at Mumbai in April 2001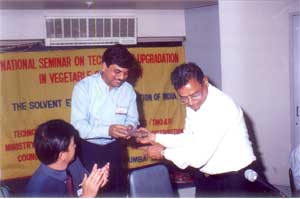 M.D. Vibrandt receiving a Momento from Sh. O.P.Goenka - Seminar Chairman.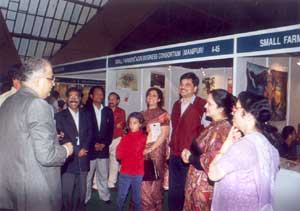 Vibrandt team with Managing Director SFAC and others at the Agri - Expo at Pragati Maidan during February 2001.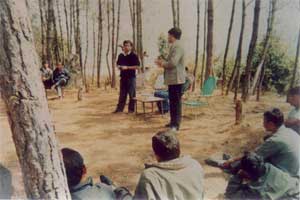 M.D. Vibrandt explaining to the Farmers of Mao area of Manipur the potential of Passion Fruit cultivation, its processing and expected economic benefits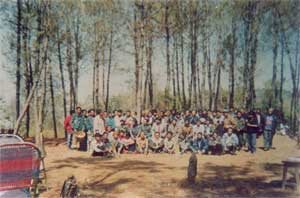 M.D. Vibrandt explaining to the Farmers of Mao area of Manipur the potential of Passion Fruit cultivation, its processing and expected economic benefits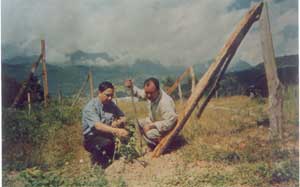 A view of the Passion Fruit field in Mao area of Manipur